GRC Electrical Pits & Risers
Our range of GRC Pits and Risers are available in sizes ranging from 450mm to 1200mm. Their lightweight durable design allows GRC Risers to be installed easily, in most cases without machinery. GRC is suitable for use in areas prone to corrosion, with proven resistance to corrosion agents.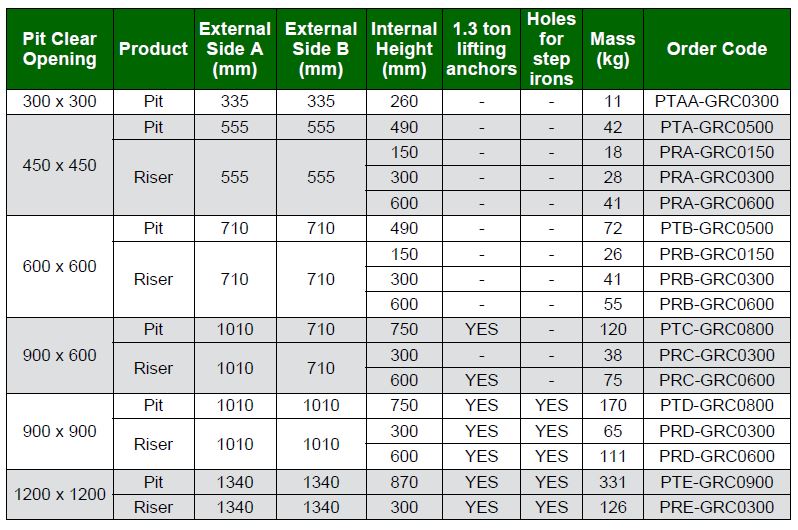 This product is manufactured in NSW/VIC but can be supplied to other states. Contact your local Civilmart specialist for more information.